2020 Spring/Summer Paris Fashion Week Men's has come to an end. It's time to review which fashion brands have captured everyone's attention. This season wasn't just about the clothes, but also the whole setting of the fashion show.
Louis Vuitton
This is the third collection released by Virgil Abloh as the Creative Director of Louis Vuitton, he decided to slow down the pace, take everyone back to childhood and enter a colorful world of flower blossom. The fashion show was originally planned to be held in front of Notre Dame, but because of the fire, he shifted it to the cobbled streets and cafes at Place Dauphine, to let his guests sit on the street and enjoy a glass of Champagne during the show. Korean Idol Rapper MINO from WINNER also surprised everyone by showing up at the show as a model.
Kenzo
This season is the last collection launched by Carol Lim and Humberto Leon as the creative director of Kenzo. After 8 years, Lim and Leon named their final masterpiece as "The Last Mermaid". Inspired by Japan Ame, the collection bought together the colors reflected from sea and ocean, ame's headscarf, the fishing net design and the Japanese traditional graphics.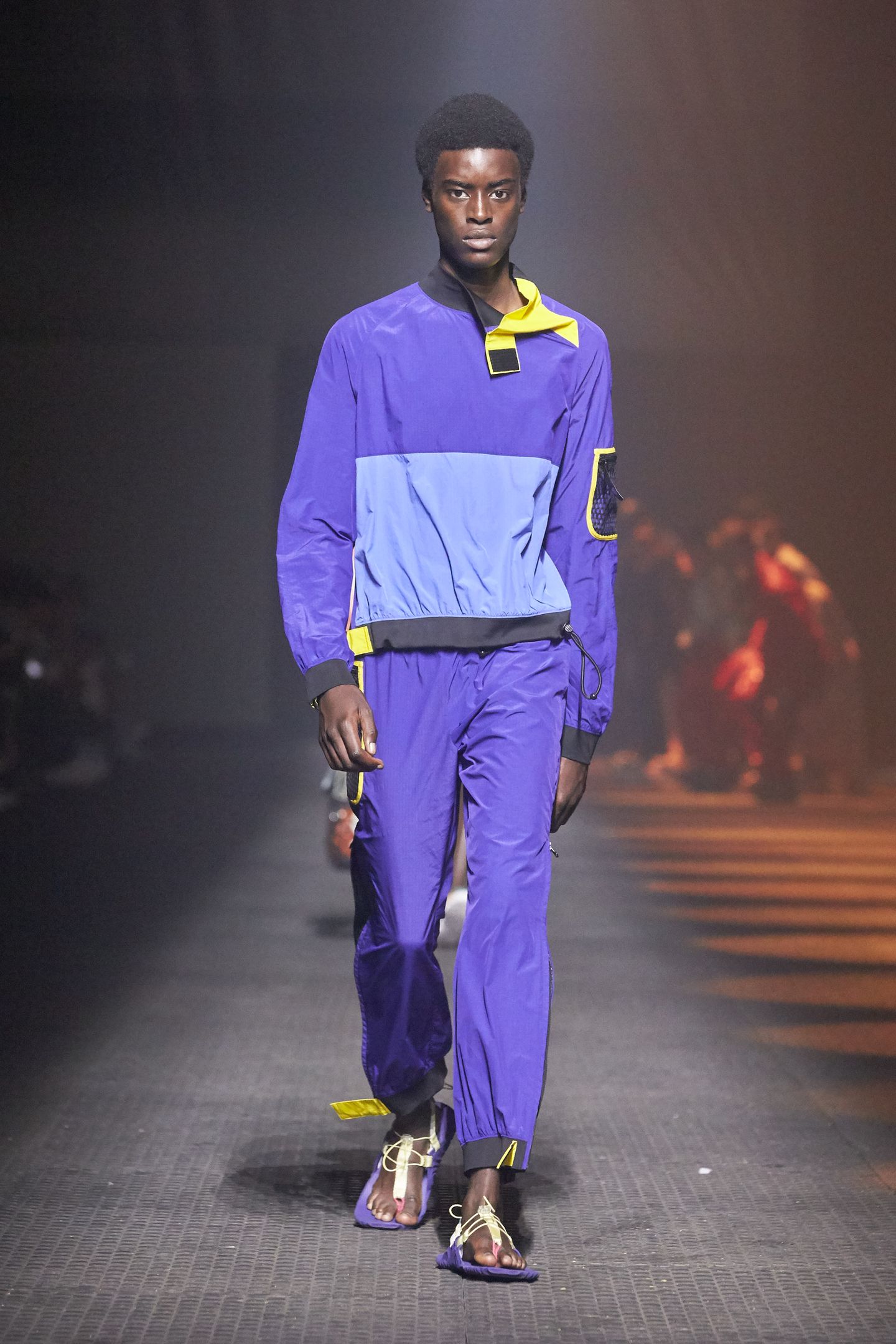 Vetements
Vetements once again showed its creativity and made a buzz in this fashion show by holding it in one of the largest McDonald's in Paris. The playful brand has always been taking a more 'pragmatic' approach to their own designs. This season not just McDonald's, BOSE and the beer brand Carlsberg have also become their targets.
Celine
This season, Celine impressed people with the 70s rock music, from makeup and hair to the clothes, everything is very Beatles. Nostalgic style leather jacket, slim-fitted suits, pilot sunglasses and long silk scarves, all about to start a new vintage trend.
SSS World Corp
Justin O'Shea, founder and design director of SSS World Corp, is offering us a collection to show men's glamour by the perfectly fitted tailoring. Bold and wild patterns and the sequins on the neckline also perfectly created the bad boy style.
by Olivia Lau @ FRESTYLE Team